Our first book includes 100 pages full of our most popular reconstructions for tv, museum and mobile apps in a softcover-edition. It faces the three sites Chichen Itza, Uxmal & Palenque and their famous structures and temples. Now&Then-Comparisions with explaining texts as well as large 180° panoramas provide a lively impression, how this former metropolises may looked like.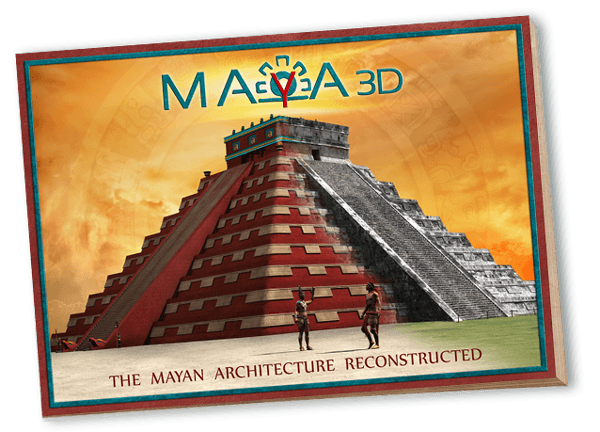 The Catherwood Collection
We digitalized the 25 most famous paintings of the famous explorer Frederick Catherwood showing his Maya expeditions in high quality for free download. The rights are public domain.
We are a small group of professional Media Designer specializing in 3D animation and web design from Berlin and Cologne in Germany. Because the common interest in Mesoamerican culture and its architecture connects us and we consider this topic to be a hobby of us, a few years ago, we decided to combine our job and hobby by reconstructing Mayan and Toltec buildings in Chichén Itzá with modern 3D-software to visualize the former brilliance of this architecture.
Because achieving this with existing photographs of the ruins alone was a major challenge, we relied mostly on old plans and drawings by different archaeologists, and of course, a great deal of fantasy and experience for recreating the colorful facades.